About Huatian
Contact us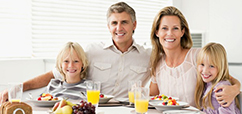 Address: No.12, North of Chuangye Road, Gedian Development Zone, Ezhou City, Hubei, China.
Domestic Marketing : +86-27-59370818
International Marketing : +86-27-59370808
Sweet Application Dept. : +86-27-59370800
Fax: +86-27-59370801
E-mail:sales@huasweet.com
You are here: Home >>
Company
WuHan HuaSweet Co., Ltd is a national high-tech enterprise specialized in researching, producing and selling healthy sugar substitutes and providing sweetness solutions globally. HuaSweet is the main drafter of the National Standards for Neotame, Advantame and Thaumatin. We have more than 30 patents for sugar substitutes. We are a state-level new "little giant" enterprises, hidden champion of sugar substitutes segment, Executive Director Member of China Food Additives and Ingredients Association, Vice president member of China Functional Sugar and Sweetener Committee.
WuHan HuaSweet covers a total area of 110-thousand m2, consist of Gedian Base (National Biomedical Park) and Huanggang Base (Provincial Chemical park). The two bases drive Huasweet's new journey and create a new sweetener industry chain. After 20 years working in the industry, relying on "Institute of Health Sugar Substitute" and "Provincial Level Joint Innovation Center of Enterprises and schools of Healthy sugar substitute products", HuaSweet Science and Technology Park has been jointly built with Xiamen University, East China University of Science and Technology and Jianghan University to build a sugar substitute production, education and research base. It has an annual production capacity of 2000 tons of Neotame, 10 tons of Advantame, 200 tons of licorice series (Ganbao), 200 tons of neohesperidin dihydrochalcone (NHDC), 50 tons of monk fruit products , 5000 tons of Sweet Best (sweetness solution) and 4000 tons of natural zero calorie sugar (Okalvia). The annual sugar substitutes amount has been firmly in the forefront of the world in the past years.
With our Vision "Be the global leader in healthy sugar substitutes industry", our Mission "A new feeling of health and sweetness, let the world fall in love with China sweet" and our Business Philosophy "To be focused, specialized, professional and thorough", HuaSweet devotes herself to creating a healthy and sweet life for people and being a century enterprise and a world brand of Chinese nation.