Contact us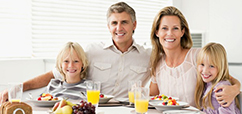 Address: No.12, North of Chuangye Road, Gedian Development Zone, Ezhou City, Hubei, China.
Domestic Marketing : +86-27-59370818
International Marketing : +86-27-59370808
Sweet Application Dept. : +86-27-59370800
Fax: +86-27-59370801
E-mail:sales@huasweet.com
You are here: Home >>
Quality system
HuaSweet has pass the authentication of ISO9001, ISO14001,OHSAS18001 and FSSC22000, etc. And also gained varied international certificates including KOSHER and HALAL. Meanwhile, HuaSweet has been approved by various international food groups for their supplier authentication.
Chemical analysis lab
Instrumental analysis lab
Microbiological analysis lab
Quality management center
Food safety, Quality guarantee, Security producing and On-Time-Delivery are our core tasks
Raw materials >> Production procedure >> Inspection and packaging >> Finished product of neotame >> Deliver to the customers >> Customer feedback Supplier
WuHan HuaSweet Co.,Ltd Company implementation objective of Halal Assurance System (HAS) IN CCCORDANCE TO THE RULE OF lp pom mui IS TO ASSURING THE Halalness of the producets continuously and consistently based on Islamic law.
ⅰ Ensuring the raw materials which used in certified products are approved halal by LPPOM MUI.
ⅱ Ensuring all the prodction systems which produce certified products are clean enough and free from non-halal.
ⅲ Ensuring all the finished goods manufactured for Moslem consumers are certified halal by LPPOM MUI.