Products
—— Service Hotline ——

Domestic:+86-27-59370818
International:+86-27-59370808
Application Dept: +86-27-59370800
Contact us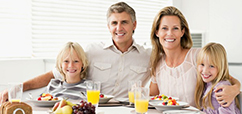 Address: No.12, North of Chuangye Road, Gedian Development Zone, Ezhou City, Hubei, China.
Domestic Marketing : +86-27-59370818
International Marketing : +86-27-59370808
Sweet Application Dept. : +86-27-59370800
Fax: +86-27-59370801
E-mail:sales@huasweet.com
You are here: Home >>
Product
Okalvia

Name:

Okalvia

Name: Natural Zero-Calories Sweetener (Okalvia)
Okalvia:

Okalvia is a new natural sugar substitute brand of HuaSweet. It brings together a team of Chinese and American experts in the field of sugar substitute, selects natural and high-quality raw materials from all over the world, uses advanced plant fermentation technology to perfectly restore the taste of sugar, and creates high-quality natural zero-calorie sugar that meets the needs of Chinese people in an all-round way.

Raw material:

Erythritol: high quality corn extract, does not participate in human metabolism, zero calories, does not cause blood sugar fluctuations, cool taste.

Mogroside: using the world's unique refining and purification process, from the medicine and food homologous Luohan fruit extracted, no heat.

Stevia glycoside: extracted from high quality stevia, high purity natural sweet, calorific value is only 1/300 of sucrose.

Thaumatin: A naturally sweet protein derived from the fruits of arrowroot (arrowroot) in the rainforest with pure sweet taste as sugar.


Main products:

Okalvia Family Pack (500g)

Sweetness: 1 time sweetness

Ingredients: erythritol, stevia glucoside, mogroside

Okalvia Share Pack (100g)

Sweetness: 1 time sweetness

Ingredients: erythritol, stevia glucoside, mogroside

Okalvia Portable Pack (1g*40)

Sweetness: 7 times sweetness

Ingredients: erythritol, sucralose, mogroside, thaumatin

Okalvia 0-calorie syrup

Sweetness: the same as sucrose syrup, also can be customized according to customer requirements

Ingredients: water, erythritol, mogroside, stevia glucoside, thaumatin, etc

Application:

Cooking, baking, drinks, daily low-carb diet, etc.
Order