About Huatian
Contact us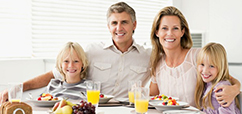 Address: North Avenue of Chuangye Road,Gedian Economic Development Zone, Hubei,China
Domestic Marketing : +86-27-59370818
International Marketing : +86-27-59370808
Sweet Application Dept. : +86-27-59370800
Fax: +86-27-59370801
E-mail:sales@huasweet.com
You are here: Home >>
Development path
In 2004, founded the first sweeteners solutions company in SZ
In 2005, cooperated with XM University for researching of neotame and DMBA
In 2006, became the leader of sweetener solutions company in China
In 2008, declared two technical invention patents for neotame
In 2010, the first enterprise to gain the technical invention patent for neotame
In 2011, the project of neotame obtained Science and Technology Progress Award in Xiamen City. HuaSweet took part in the drafting of neotame national standard
In 2012, set up Wuhan HuaSweet Company in Gedian National Development Zone which is the largest production base for neotame in the world.
In 2013, established strategic cooperation relations with ECUST and built the high-end sweeteners R&D base in China.
In 2014, Wuhan HuaSweet was the first company who had gained the production license of neotame in China.
In 2015, annual meeting of China functional sugar and sweetener expert committee was held by HuaSweet.
In 2016, Wuhan HuaSweet became the first enterprise to gain three application patents for neotame.
In 2017, Wuhan HuaSweet became the sole Chinese enterprise whose neotame has entered European and American markets.
In 2018, Wuhan HuaSweet obtained the third prize for scientific and technological process in Hubei province, and also participated in the drafting of Thaumatin National (GB) standard.