News Center
Contact us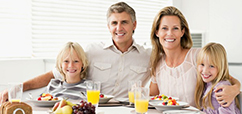 Address: North Avenue of Chuangye Road,Gedian Economic Development Zone, Hubei,China
Domestic Marketing : +86-27-59370818
International Marketing : +86-27-59370808
Sweet Application Dept. : +86-27-59370800
Fax: +86-27-59370801
E-mail:sales@huasweet.com
You are here: Home >>
News
FIC fair 2015 in shanghai
Hosted by China food additives and ingredients association, and China light industrial branch of CCPIT, the 19th China International Exhibition on Food Additives and Ingredients,and the 25th National Food Additives Production Application Technology Exhibition (FIC2015) was held ceremoniously in the newly built National Exhibition Center in Shanghai, during Apr. 1rt and 3rd, 2015!
Huasweet Corp. aims to build three producing bases focusing neotame: The largest neotame raw material intermediate producing base around the world (The sole chinese distributor of U.S. Nutra), The global biggest neotame manufacturing base, the world biggest neotame application base. The professional neotame-centered mass production line and the exclusive-owned national process patent of Huasweet Corp. have drawn highly attention of the domestic and overseas food giants, and gained highly praise from customers consistently
Huasweet is committed to serve global food industry by professional technology and genuinely enthusiasm for creating a healthier and tasty sweetening!
Recommended information