News Center
Contact us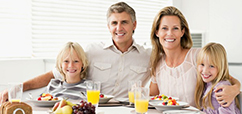 Address: No.12, North of Chuangye Road, Gedian Development Zone, Ezhou City, Hubei, China.
Domestic Marketing : +86-27-59370818
International Marketing : +86-27-59370808
Sweet Application Dept. : +86-27-59370800
Fax: +86-27-59370801
E-mail:sales@huasweet.com
You are here: Home >>
News
Congratulations--Wuhan HuaSweet was selected as the state-level technologically advanced"little giant"enterprise
According to the Notice of the Companies Passed the Review of Hubei Provincial Fourth Batch Technologically Advanced Little Giant Enterprises and First Batch Technologically Advanced Little Giant, published by Hubei Provincial Department of Economy and Information Technology on Aug. 08, Wuhan HuaSweet Co., Ltd was successfully selected into the fourth batch technologically advanced little giant enterprises.
State-level technologically advanced little giant enterprises, selected by Ministry of Industry and Information Technology, for Implementing the relevant requirements of General Office of the CPC Central Committee and the General Office of the State Council on Guiding Opinions on Promoting the Healthy Development of Small and Medium-sized Enterprises, via the process of preliminarily checked and recommended by the provincial SME competent authority, Industry Association Qualification Condition Demonstration, expert review etc. as pioneer enterprises which focus on market segments , with strong innovation ability and high market share, master key and core technologies, own excellent quality and benefit, which is widely recognized as the most authoritative and highest-level honorary title among National SME Assessment.
HuaSweet company was successfully selected as a national professional, excellent and innovative "little giant" enterprise, which fully demonstrates the company's outstanding performance in specialization, refinement, specialization and innovation. The recognition of strength indicates that the company is in a leading position in the segmented field of Neotame, leading the development of the industry in an all-round way, and will have a positive impact on the future development of the company.
Wuhan HuaSwet is a national high-tech enterprise specializing in R&D, production and sales of healthy sugar substitutes and global sweetness solutions. In the future, the company will continue to focus on core business, continuously improve independent innovation capabilities, continue to increase R&D investment, and provide partners with better products and services.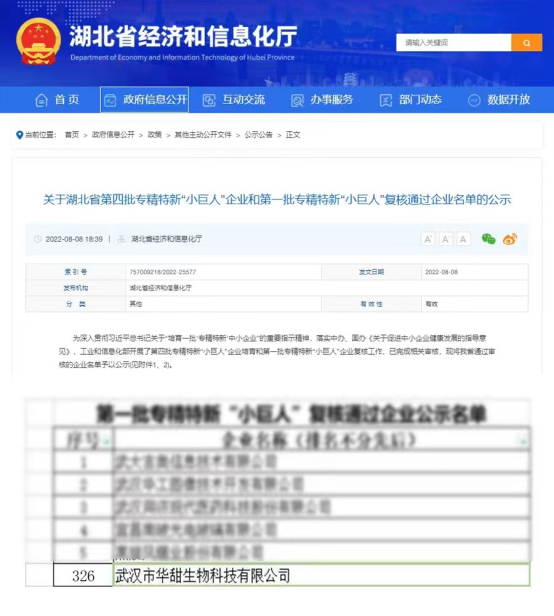 Recommended information