News Center
Contact us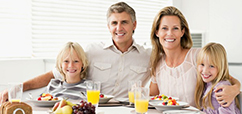 Address: No.12, North of Chuangye Road, Gedian Development Zone, Ezhou City, Hubei, China.
Domestic Marketing : +86-27-59370818
International Marketing : +86-27-59370808
Sweet Application Dept. : +86-27-59370800
Fax: +86-27-59370801
E-mail:sales@huasweet.com
You are here: Home >>
News
FIC2022 was successfully held in Guangzhou
On August 18, the 25th China International Food Additives and Ingredients Exhibition and the 31st National Food Additives Production and Application Technology Exhibition (FIC) was successfully held in Guangzhou. Wuhan Huasweet Co., LTD., the standing council member of China food additives committee, vice chairman of China sweetener and functional sugar professional Committee, attended FIC as scheduled.
Wuhan Huasweet has been committed to becoming a global leading enterprise of health sugar substitute. After 20 years of development, Wuhan Huasweet is the main drafting unit of three national standards for new sweeteners: Neotame, Advantame and Thaumatin. It is also a state-level "little giant" enterprise. The company has international leading production bases for Neotame, neohesperidin dihydrochalcone (NHDC), Advantame and its core raw material industry chain, with a wide range of product applications and customers in more than 100 countries and regions around the world.
At the exhibition, new and old customers, friends and suppliers gave full recognition to the high-quality development of our company, full of expectations for the development of new products of Huasweet, and expressed that the cooperation with Huasweet has entered a new strategic height. Wuhan Huasweet will stay true to its original aspiration and forge ahead to empower the global health sugar substitute business.
Recommended information